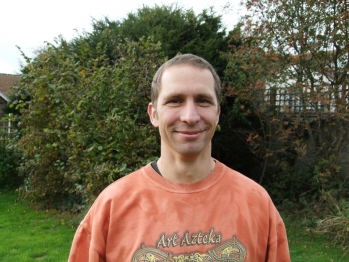 Tom Jewiss – Bank Clerk
"I found Richard to be a very good trainer. He has always been helpful and understanding with loads of enthusiasm and energy.
Right from the initial consultation he understood what my needs were and sorted a way of helping me to achieve these targets.
Richard has adapted and developed a number of different exercises for me as my time with him has progressed and is always encouraging me to push myself harder and not to take the easy short cuts that will not get me the results I want in the long run.
The exercises themselves have not always been easy and anything I have found too hard due to an old injury he has helped me work around, instead of letting me off completely.
This encouragement has helped me keep focused on my weight loss and increased muscle tone as he has taught me that there is a way to achieve everything.
Richard has always treated me in a very professional manner and is one of the warmest friendliest trainers I have ever used. He gets a good balance between being the friendly person that he is and keeping himself as a personal trainer, prepared to push me as hard as I can go, but not so hard that I injure myself. This has meant that I have improved quickly and avoided injuries.
Richard also pays good attention to how the exercises are performed and makes sure that I not only do them correctly but also understand how they work.
I would and have recommended 121-Training to people including friends. In my opinion what I get for my money is good value and the fact that I have lost over four inches off my waistline shows how well it has worked.
In the past I have tried gyms and although it has worked for a while I soon gave up. Richard has kept me enthusiastic and focused about losing weight and getting fitter. Even my wife likes the way I look now and can't believe the change in the amount of energy I have.
I am no longer a couch potato but a much happier person who goes out and enjoys life in the fit lane.
Many thanks Richard for helping me to reach my correct body weight and for all that you have encouraged me to do."