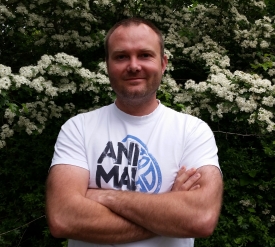 Personal Training In Your Own Home & Environment!

Thats right, I come to you!
As a mobile Trainer and Sports Therapist
I bring everything i need with me to get the job done!
We will make the most out of your environment, to get outside and get moving, to burn the fat and build muscle through exercise!
For a fresh approach to fitness, as a self defence instructor, I can use elements from my combat-121 system to teach you techniques in kicking and punching to enable you to take out all of your stress and aggresion on my pads!
I am your Motivation!
Personal Training is all about getting results but should be done in such a way that you have a lot of fun doing it!
I have a cracking sense of humour and am unfazed by negativity.
I consider it my job to bring out the very best in you and have been doing so since 1998!
This has given me a lot of time to fine tune my programming to be able to
bring you a first rate service. With 121-Training, we get this done together!

For Nutrition, I have one simple rule -
If it ain't Grown, Leave It Alone!
If you are not happy about your energy levels, weight, shape or the lifestyle that's led to it, take me on as your personal trainer and I will help you to achieve the changes you seek and stick with you for as long as you need me!
Dropping body fat and toning up are a natural part of any fitness programme,
but as an experienced Sports Injury Therapist, I make sure it's done right and that you remain injury free!

I take out all the guess work so you will always know what you should be doing and I provide Motivation and Support by the bucket load!
You will NOT be alone in this - I am with you, every step of the way!
Throughout your time with me, you will learn how to make your own informed choices regarding your fitness and nutritional needs, giving you back total control of your life!
"In fact, I'm so confident, that with my Personal Fitness Training, if you sign up for my Platinum Package and follow my advice to the letter, I will Guarantee you a 100% Refund on your investment if you do NOT reduce your body fat and feel fitter and stronger at the end of it!"
So Reach Out and contact me today! Come on, what are you waiting for?
To learn about my Consultation Process
For a free, no obligation Consultation -

Call, Text, Email
Richard Rempel
07876 428043 - rsrempel@hotmail.com