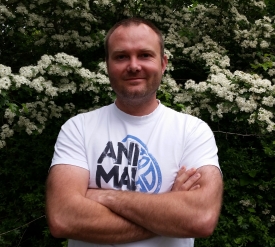 Hi, I'm Richard Rempel.
Personal Training In Your Own Home & Environment!

When it comes to personal training, what's it all about and what am I all about?
Quite Simply - It's all about you and getting you to reach your goals!

I'm not just another PT, 121-Training has been around since 1998 and has fine tuned its programming over the years to bring you first rate results using my -
Simple, Effective Approach

Set Goals / Good Nutrition / Good Stretching / Good Functional Exercise
With these things in check, your body transformation can be limitless!
I specialise in dropping body fat and toning up, so whether you're looking to lose a few pounds and get ripped for the summer or to make life changing alterations to your current way of life - 121-Training is for you!
Even if you think you're way too large, please don't ever be too embarrassed to contact me. I know i can help you!
I won't lie to you - It's going to be hard work, but the effort is always worth it and the results speak for themselves!

It takes Motivation and that's where I come in. I provide it by the bucket load!

I will teach you everything you need to know to not only achieve, but exceed your goals, in the setting of your own home and environment.
You are NOT alone in this - I am with you, every step of the way!
Throughout your time with me, you will learn how to make your own informed choices regarding your fitness and nutritional needs, giving you back total control of your life!
"In fact, I'm so confident, that if you sign up for my Platinum Package and follow my advice to the letter, I will Guarantee you a 100% Refund on your investment if you do NOT reduce your body fat% and feel fitter and stronger at the end of it!"
Have your own gym equipment? I will teach you how to Maximise its potential and if you don't, No Worries! I will bring everything with me that you need!
Still unsure about me? Then check out what my clients have to say!
You Won't Regret It!
To learn about my Consultation Process
For a free, no obligation Consultation -

Call, Text, Email
Richard Rempel
07876 428043 - rsrempel@hotmail.com