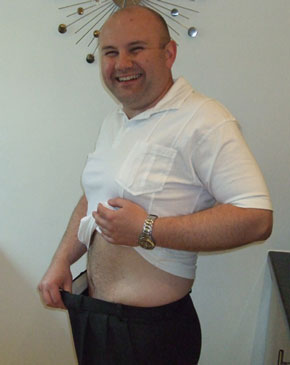 Richard Davis - Estate Agent
"Having struggled with my weight through bad eating habits, lack of exercise and yo-yo dieting for many years I decided to find myself a personal trainer.
From our first meeting I was very impressed with Richard's professionalism, knowledge and enthusiasm for what he does.
Not having been a particularly sporty or active person, I have thoroughly enjoyed the exercise programme he devised. He has made it fun and something to look forward to rather than a chore!
He provides great encouragement and I am amazed at the results we have achieved!
I opted for the 12 week Platinum Package and have lost body fat and my body shape and tone has changed in just this short space of time.
Thanks to Richard, I now have a different attitude toward exercise and eating and have decided to continue for another 12 weeks of training as I now know that it is possible to get the results that years of gym membership never gave me!"