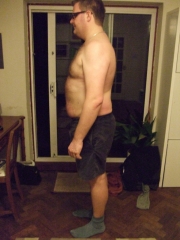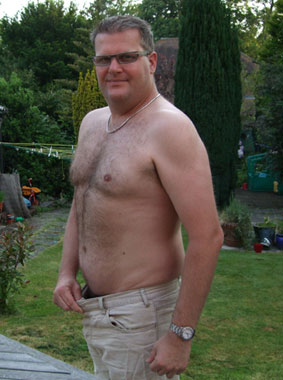 Matt - Recruitment Consultant
'I work long hours and am naturally inclined to do no exercise, its not that I don't enjoy exercise, I have just found that there is always something more important to do!
I decided that after joining the gym and never going for three years running I needed to take some action.
When I met Rick, I was immediately impressed with the fact that he seemed to understand my goals and gave me the confidence that he would take care of devising a plan that would enable me to get the results that I was after.
I opted for the 'Platinum Package', this has worked out very well for me as training three times per week has helped me to make the lifestyle changes that I needed to make.
I found the training was easier than I thought it might be to start, always pushing just enough, as time has progressed, the training has become more intense and focused. My shape has changed a great deal since starting the training, I have gained definition and I can really see that continued effort will lead to a slim toned physique.
The amazing thing is that this is all secondary to the way that I feel !
I have loads more energy and really love exercise, as a family we have changed also, we cycle at the weekends and even exercise on holiday (this is something I would previously have thought weird!).
I feel that with Rick's influence my fitness has changed completely and I am looking forward to seeing greater results.
On top of this, Rick keeps the exercise interesting and challenging. He is always on time, cheerful and encouraging, he is friendly, knowledgeable and I would not hesitate to recommend him and 121-Training to anyone – in fact, I already have!'