Self Defence For Kids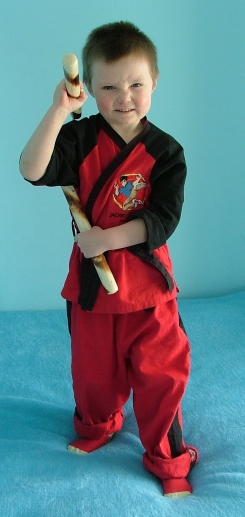 Are you concerned with the rapid rise in Knife Crime by youth gangs, that are all too often now roaming our streets?
Do you want your child to be more capable of defending themselves and to be able to spot the signs before contact happens?
Are you afraid that they might get seriously hurt in an altercation when they are out with their friends or simply walking back from school or the shops?
Has your child already been the subject of Physical Violence and Bullying and
as a result become withdrawn from the world and lost all confidence in themselves?
Unfortunately, society shows us that these kids often grow into adulthood still being the victim and with the same depressive outlook in life, often excluding themselves from basic life experiences just because there might be a conflict.
If you fear for your child's safety as they grow up in these increasingly violent times, with youth gang culture rapidly on the rise and you no longer want your child to be the Victim.
Please read on -
Just because this is for Kids - It doesn't mean that training is any less serious!
It doesn't matter to me if your child is overweight, really small or the softest most kind natured kid out there!
I will train them to Fight only when necessary and become fit, strong and capable and highly observant of their surroundings and situation!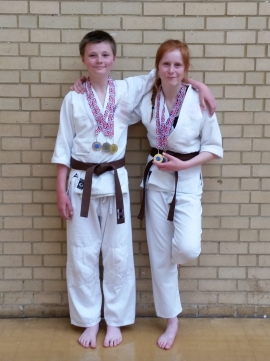 For Kids and Teenagers between 6 - 16, I teach my own syllabus based on techniques that actually work with a grading system designed to give them real skills.
Although I strive to make these lessons fun, Discipline is taught and expected at all times!
I teach them Real Self Defence, based on my martial arts knowledge and experiences and as you can imagine, in the wrong hands, this can be extremely dangerous!
Although i understand and except that kids will be kids (I have two of my own) -
It is NOT my place or responsibility to control an unruly child.
With that said -
Should the need arise where their personal safety is compromised,
They will learn to Fight, Kick, Punch, Lock joints and Throw an aggressor to the ground, all whilst remaining aware of their surroundings.
Just like I teach the adults.
A typical session will include -
Exercises to build strength
Flexibility Training
Pad Work
Kicking Drills
Punching Drills
Joint Locking Techniques
Throwing Techniques
Self Defence Techniques
Knife Awareness & Avoidance Techniques
Guidance on when to use these skills
When your child has attained a high enough standard and are ready, I will put them through a Grading which tests everything they have learnt.
I teach that a grading is something to be nervous about but not to fear as it's all covered in the preparation!
Passing a grading gives them a huge ammount of confidance and a sense of pride for what they have achieved.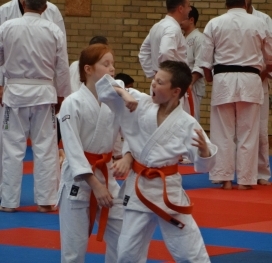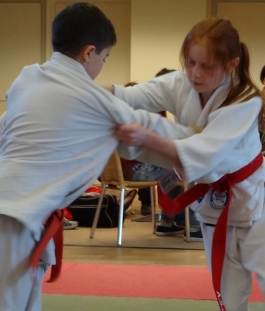 Training with a friend or sibling is recommended.
I provide all necessary equipment and professional 40mm thick matting where space allows.
I will also teach the family as a whole if needed.
If after reading what I have to say, you feel i could help your child and you want to meet me, please -
Call, Text, Email
Richard Rempel
07876 428043 - rsrempel@hotmail.com