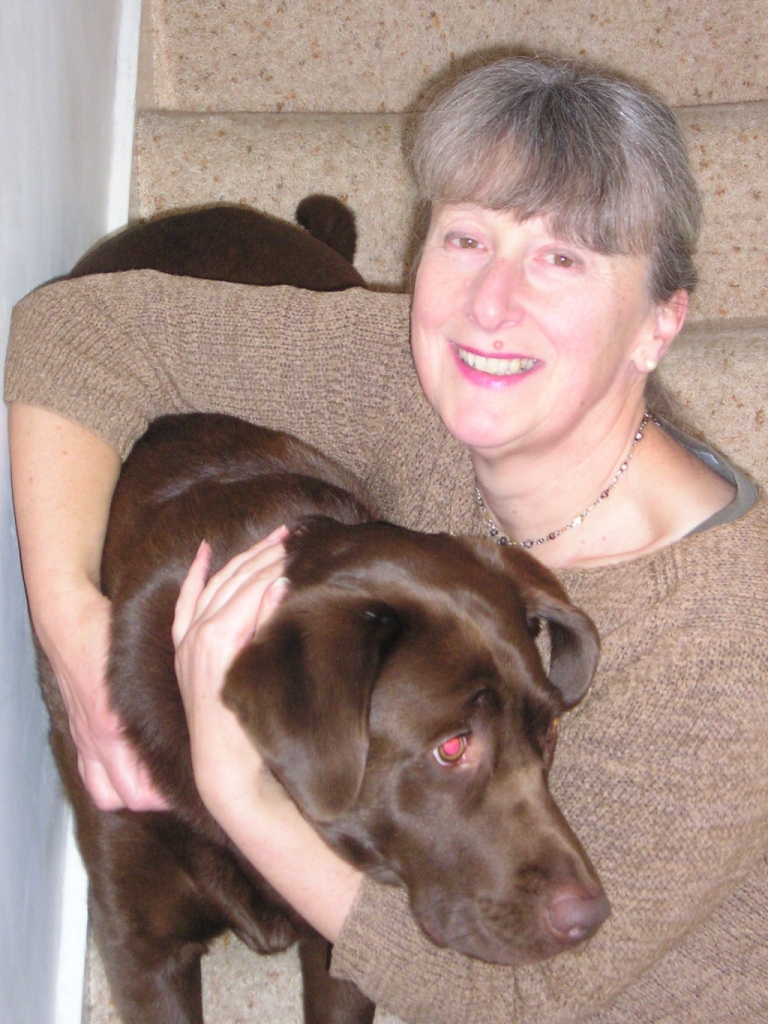 Dorothy Withers - Retired Administrator - with Monty
"I first met Richard and signed up as one of his clients in my late 40's, with a stressful office job and certainly not at my fittest, but Richard soon sorted me out !
He would arrive at my house at 6.00am and put me through my paces. At first I didn't think I would cope, half an hours power walking followed by various exercises initially left me gasping for breath but as the weeks went on it became easier, I could do more and more and felt myself getting steadily stronger.
People commented on how well I looked and certainly my body shape changed and clothes fitted better.
Richard combined a great sense of humor (with gentle bullying when necessary) and even though our early morning training sessions were hard work, they were always fun and I was very sad when they had to end as I moved away to live in Scotland.
I am now retired but still fit enough to walk an energetic Labrador 3 times a day, so to anyone thinking that they need to do something about their fitness I would say, do it now rather than later and give Richard a call.
It was certainly one of the best decisions I ever made."