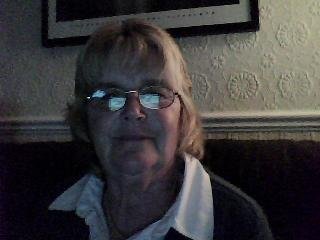 Diane Aldridge - Retired Care Assistant
"Due to working in care homes for many years I have suffered with terrible neck and upper back pains with migraines occurring regularly.
So after receiving one of Richards leaflets through my letter box I decided to phone him for a consultation.
We spoke for some time on the phone and I found him to be a good listener who understood my problems in relation to my work, so I booked in for him to come and see me the very next day.
After a good chat over a cup of tea Richard started to examine the area's in question and straight away found problems with my posture, which led to as he described a tightening of the muscles supporting my head and neck.
After ruling out any other possibilities, Richard proceeded with the treatment and explained to me fully what he intended to do, and since receiving it I have never looked back!
After just one treatment my life changed completely, no more migraines and no more pain at the back of my neck and shoulders.
I am now retired and living life to the full with my husband and 11 grandchildren.
I shall always be grateful to Richard and his sympathetic way and for his understanding of how I felt.
If I ever have any other problems, i know he is just at the end of the phone.
Thank you so much Richard and I wish you all the best for the future."